Altona Middle School's Mission:
Altona Middle School is a place where each individual student will create their own opportunities through Core, Enrichment, and Extracurricular achievement! Educators, parents and students have an equal responsibility to prepare every Altona student to be a leader and obtain key 21st century skills such as self-reliance and academic competence so they are able to thrive in an increasingly complex world.
Altona Middle School's Vision:
The middle level educational program in St. Vrain Valley Schools must develop a clear academic focus which prepares students with learning skills to make their high school experience successful.  This must be done through all instructional activities.  The middle level educational program must be structured in such a way that students who need more basic skill development receive it, even if some content or enrichment opportunities are limited, for those students, in order for this to occur.
Standards-Based Education:
Our school is a standards-based school. Standards-based education is not a new fad, nor is it a reconstruction of past attempts at educational reform. Standards-based education is a system for teaching and learning that focuses on students becoming proficient in clear, measurable standards. For students and teachers in the day to day teaching-learning process, standards-based education means teaching and learning with the "end in mind".
Our Staff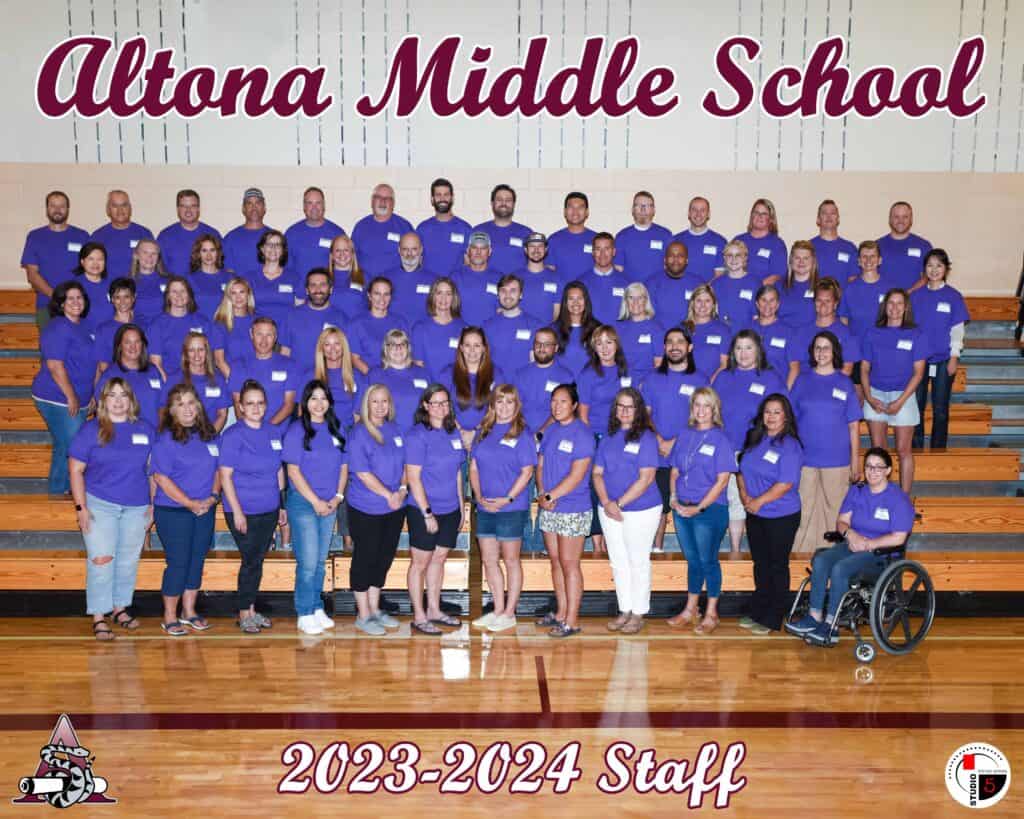 Awards and Achievements
Take A Virtual Tour
School Leadership
The Altona Way