Altona Middle School offers many opportunities for students to engage in learning beyond the traditional school year. This includes:
Project Launch (for students entering 6-8 next year)
Through Project Launch, students can strengthen their reading and math skills over the summer in a fun, friendly camp-like environment. They will receive small classroom instruction from high-quality St. Vrain teachers, allowing them to get extra support for a great start on the upcoming school year. Students exiting grades 5-7 are eligible to attend at no cost to families and both breakfast and lunch are served free of charge. Transportation is provided through limited busing routes. There is also an option for incoming 6th graders to attend the accelerated math Project Launch, so that they can take advanced math as a 6th grader. Please see the flyers below for more info!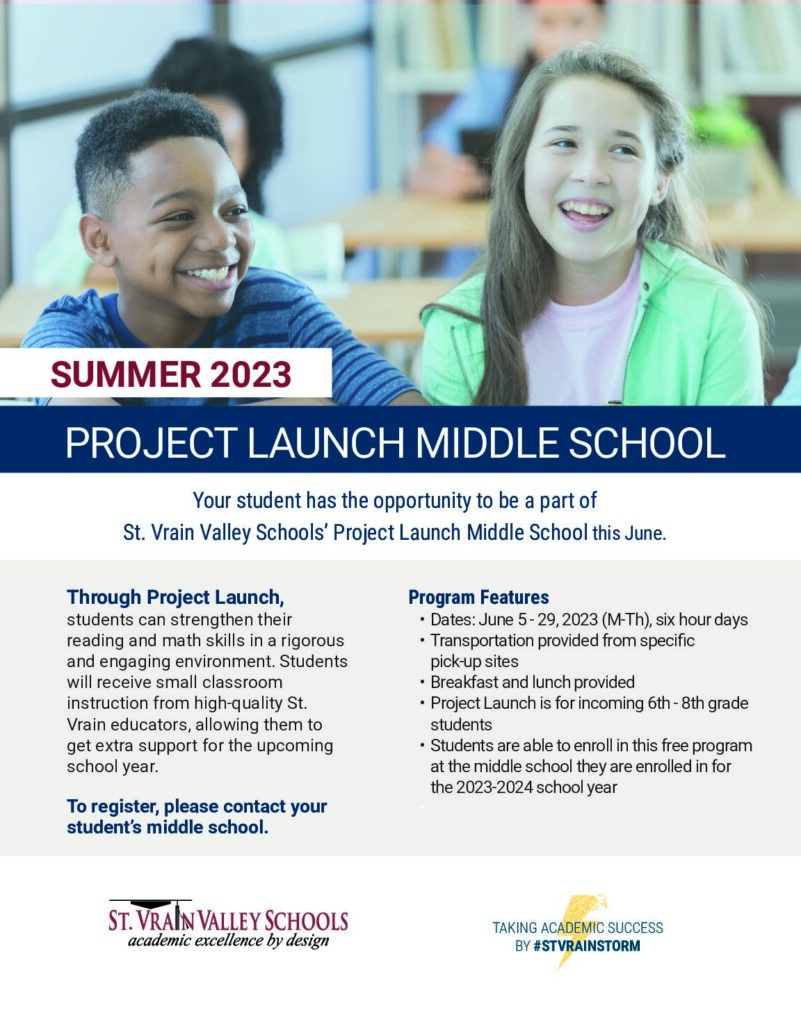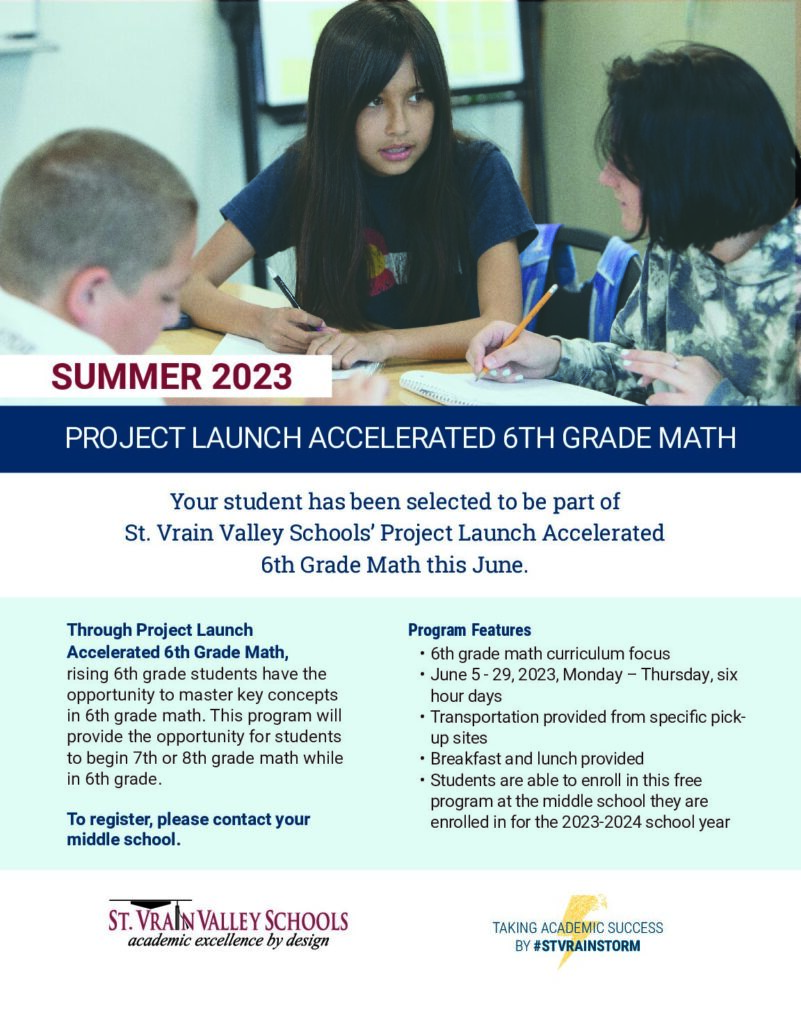 SuperSTEM Camps
The Innovation Center of St. Vrain Valley Schools offers innovative, hands-on learning experiences that engage and challenge students and incorporate human-centered design thinking. Camps are taught primarily by student designers and teachers from the Innovation Center, and offer a wide-range of fun STEAM (science, technology, engineering, art, and mathematics) activities.
Fifth to Sixth Grade Transition
Altona Middle School offers summer programming to support our students' transition to middle school. Enrollment information is shared in the summer with incoming families.