Altona Teacher Wins the Eleanor Venture Travel Grant!
2016 Eleanor Venture Press Release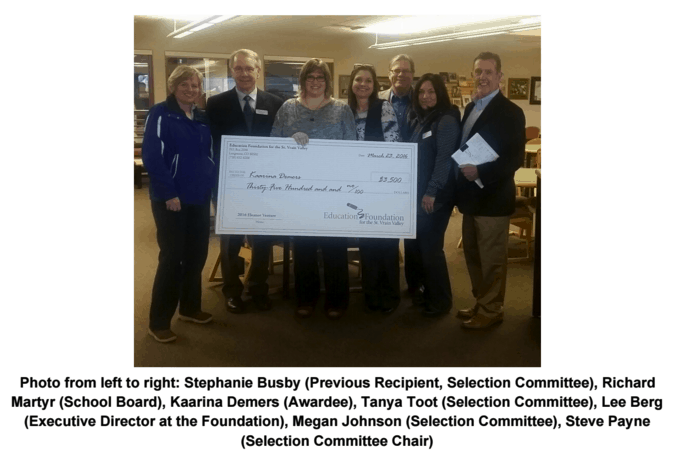 Education Foundation Announces 2016 Eleanor Venture Travel Grant Recipient Longmont, CO – March 30, 2016 – The Education Foundation for the St. Vrain Valley is very pleased to announce that Ms. Kaarina Demers, who teaches 6th grade Social Studies at Altona Middle School, has been selected as the 2016 Eleanor Venture grant recipient. Kaarina has been awarded $3,500 to travel to Cuba for what she describes as a journey for the mind, body and soul. ​She will have the opportunity to be immersed in the rich history that Cuba has to offer as well as the stunning geography that has been cherished by the locals for decades. Her 10 day trip will include a number of national and politically vital landmarks, Q&A time with influential members of the society like Dr. Mabel Tuma Matamoros, a famous Cuban architect, and a cultural immersion experience unlike any other. Kaarina describes this opportunity as "an exciting chapter in her life", Kaarina's impressive presentation and follow up curriculum for her students were key factors in her selection.