Dear Parents and Guardians:
After an extensive search, I am pleased to inform you that a recommendation will be made to the Board of Education that Mr. Jeremy LaCrosse be hired as the new principal of Altona Middle School.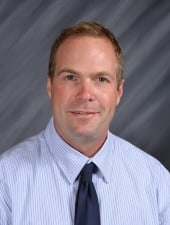 Mr. LaCrosse has worked in St. Vrain Valley Schools for 14 years and currently serves as the Assistant Principal for Westview Middle School where he has performed with distinction.
Prior to his administrative role at Westview, Mr. LaCrosse served as the science coordinator in St. Vrain's Department of Curriculum. He has extensive experience in middle level leadership, curriculum development, instructional technology and developing innovative programs for schools.
Mr. LaCrosse's classroom experience includes six years at Mead Middle School and Longmont High School. He also served five years as a formulation chemist in New Jersey.
Once the appointment has received final approval by the Board of Education, you and your family will be invited to meet Mr. LaCrosse at a school reception later this spring.
Mr. LaCrosse is extremely excited to serve as the next principal at Altona Middle School.
If you have any questions or would like to know more about the hiring process, please feel free to contact me directly.
Sincerely,
Mary Miner
Human Resources Director, Areas 1 and 3
303-682-7246
[email protected]